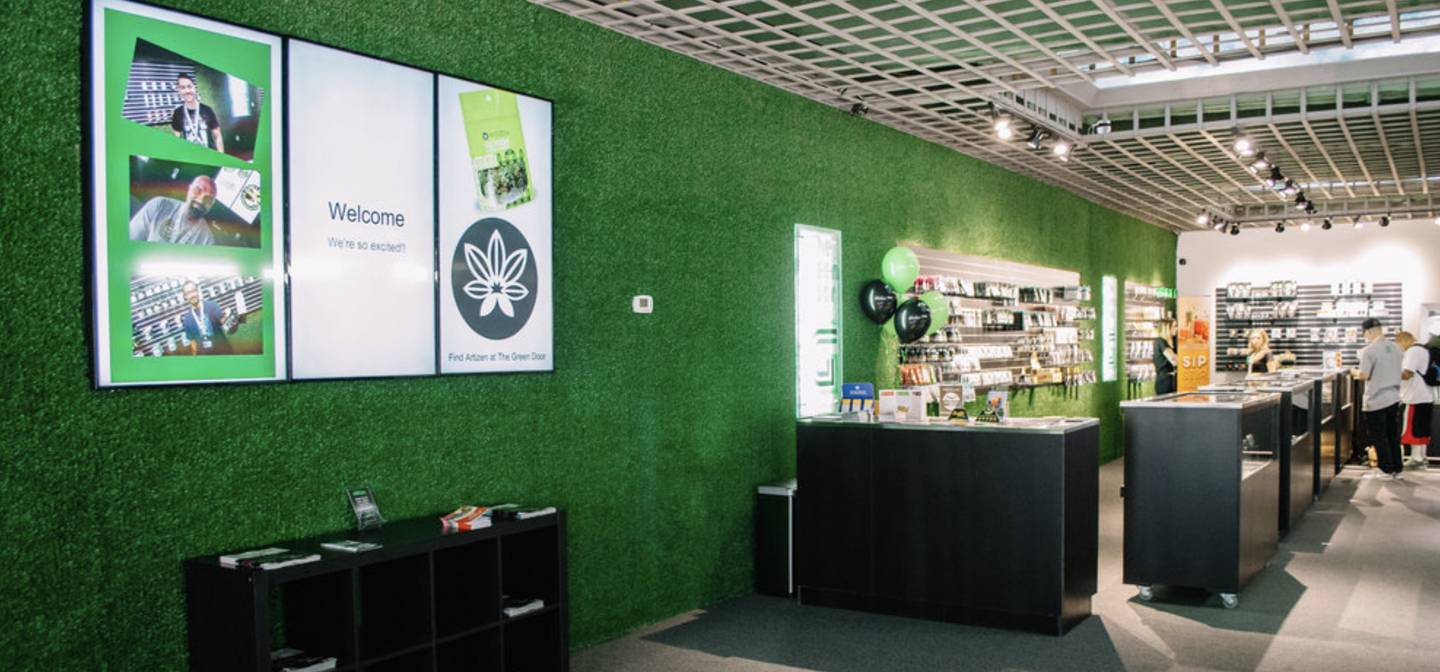 How To Make An Affordable TV Menu Board
You may have been noticing the increase in TV Menu Board's in restaurants, cannabis shops, beer gardens, and other retail establishments. The increase in consumer demand for unique items has forced many companies into displaying their ever changing inventory on TV displays. This can be a huge advantage as the retail menus will always be up-to-date with the p.o.s. systems. So how do you make an affordable tv menu board for your business? In this article we'll go over the first three steps into setting up your TV Menu Board.
Choosing A Digital Menu Display Service
Designing Your TV Menu Board
Connecting Your TVs to Your P.O.S. System
What Digital Menu Display Software Is Right For Me?
Believe it or not, there are a lot of companies offering digital menu display services. However, most of these companies require you to purchase full displays from the software company. These displays can often be found at a local electronics store for half the price. On top of that, many retailers already have displays. So why waste your money buying more when you can use what you already own? Let's rule out the companies that require you to purchase a display from them right away.
Another set we can rule out from the get-go is any company the requires you to sign a contract. Contracts are old-school. In my eyes, if a company makes you lock into a contract, it's a notion that their software is buggy.  If you're confident in your software, what would the need for a contract be?
The third thing you should consider when looking for and affordable tv menu board solution is the connection with your p.o.s. system. This often means choosing a company that is specific to your industry. 
At Divvy Digital we've built a system that is specific to the Cannabis industry. Our tv menu boards will dynamically update with your p.o.s. system like FlowHub or Green Bits. On top of that, we have no contracts! We stand behind our product with confidence. We don't even charge you for the hardware. When you sign up with Divvy Digital we'll send you a small device that hooks up to the back of your existing TVs. Your TV Menu Boards will be up and running in no time!
How To Design An Affordable TV Menu Board
Fortunately for you, when using Divvy Digital, you don't need to worry about this at all. We have a dedicated design team, on call, ready to work with you on your tv menu designs. There are no iteration limits. We'll take whatever time you need to get make sure the Digital Displays exceed your expectations. 
Our designers are versed in designing for multiple tv set-ups and have been working in the Cannabis Industry for over 15 years. At Divvy Digital we know how important the correct branding is in the Cannabis Industry. 
Connecting Your Display To Your P.O.S. System
If you're in the Cannabis industry, you know how difficult it is to use standard systems that other industries use every day. Unfortunately in 2019 there is still a lot of political red-tape around marijuana. Divvy Digital provides an affordable tv menu board service that links perfectly with your p.o.s. system. We've included the most used Cannabis P.O.S. systems in our software to make sure that your inventory is always displayed correctly. Divvy Digital has partnered with FlowHub, Green Bits, Korona, and even Google Sheets
Want More Information About Our Affordable TV Menu Board Software?
Fill out this small form and a representative at Divvy will get in contact with you ASAP!

"Before entering a new industry we are very careful about making sure we have a product and service that meets a true need. What we found through talking directly with many Cannabis Owners is that being able to update their TV Menus instantly without too much headache is what they truly wanted and so this is what we made sure to deliver upon and more. "​