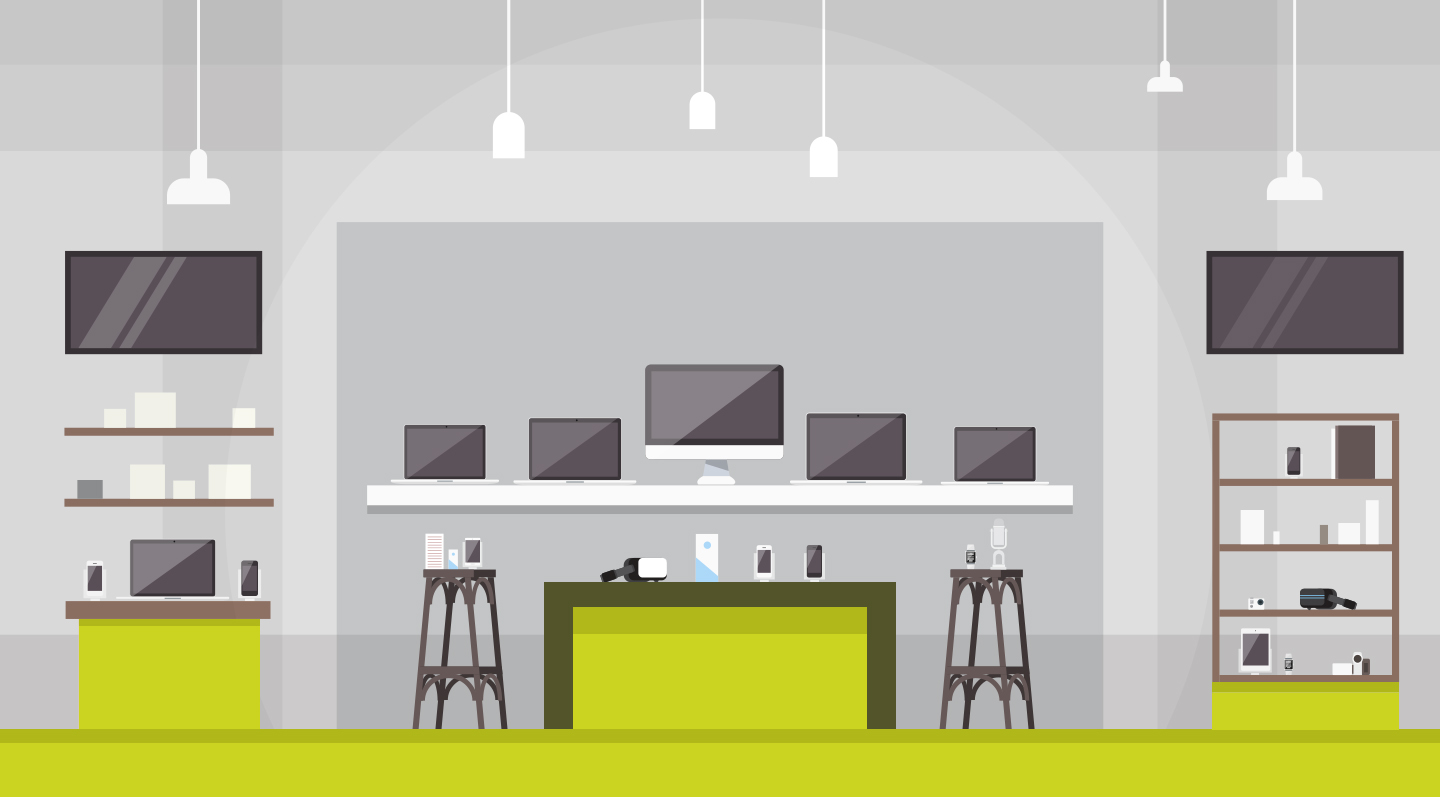 What To Consider In Your Next TV Purchase
Considering Digital Menus for your store? Haven't bought TV's yet? Here's a few things to consider prior to purchasing your TV's.
Size matters! Where you want to place your television and how far from the customers will be standing away from it are both things you should consider. Our customers typically range in screen size from 42" to 70" with the most common size being 50".
You may want multiple screens if you have a large inventory or if you have a larger retail space so customers can view the screens from anywhere in the store with ease. In general most of our customers average 3 to 4 screens per store. How many products are you hoping to display? Screens hung vertically can generally show more products per screen than in landscape.
Brand quality is also important. We personally recommend Samsung, LG, Vizio and Sony while brands like TLC and Roku tend to have issues from time to time and are less reliable. And you certainly do not need to spend extra money for a smart tv that's only going to be used for digital signage. Save that for home!
And last but not least, always buy from a reputable supplier with a return policy in case for whatever reason you may need to return a TV. We have lots of customers who purchase from Costco, Walmart and BestBuy as they always have good sales and have reputable return policies.
If you have a digital signage company you plan to work with, be it us or otherwise, you can always reach out and ask for recommendations or ask questions.
Ready to get started with Digital Menus?

"Before entering a new industry we are very careful about making sure we have a product and service that meets a true need. What we found through talking directly with many Cannabis Owners is that being able to update their TV Menus instantly without too much headache is what they truly wanted and so this is what we made sure to deliver upon and more. "