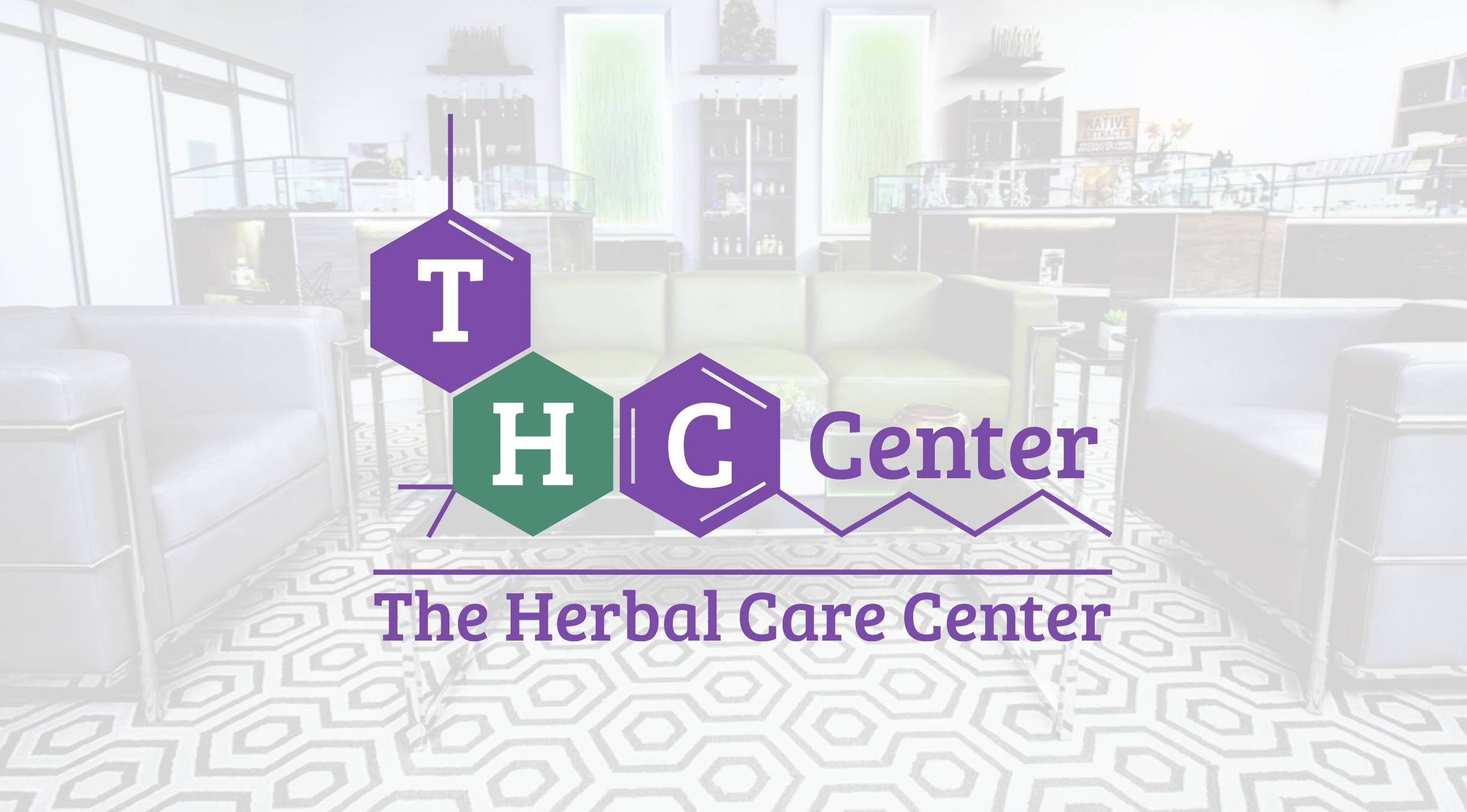 Show & Tell! The Herbal Care Center
We are often getting questions regarding our process. How do we go about setting up a client with multiple TVs, integrated with their P.O.S., with options for video and image advertising? It's not as easy as sending out a device and plugging it in. However, with our expert staff, the client sometimes thinks that's all there is to it. So let's take a look at one of our most recent clients. We'll take a look at the process from start to finish.
Introducing The Herbal Care Center of Chicago, IL
The Herbal Care Center has been around for quite some time. For most of that time they were printing out paper lists of their products, and that was alright. Because Illinois is a medical only state, there wasn't much need to expand on this. However, that's all about to change. As of January 1st 2020, Illinois will become a completely legal recreational state. The Herbal Care Center in Chicago has been hard at work gearing up for this change. A completely revamp of their process was in order resulting in the installation of 16 TVs, switching from paper menus to a completely digital setup.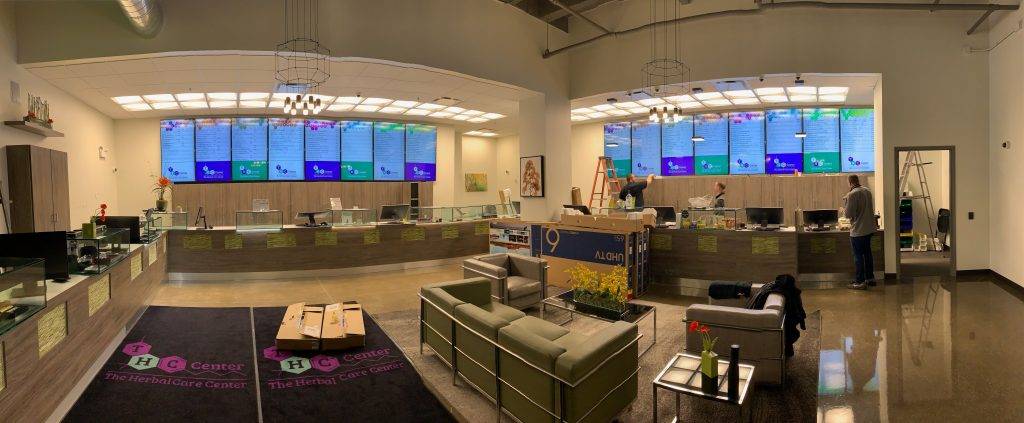 The Herbal Care Center has a lot of products. They also wanted to show each and every one of them on their TV menu boards. Normally this present a problem however they decided to install 16 TVs to be dedicated to their menus. In this case the client needed a single design that stretched across all screens, while also allowing for space to showcase image or video ads for specific products. The client also needed the ability to schedule the content on their screens themselves. This would give them they ability to make sure their image and video content is always up-to-date and relevant to the products on hand. The flower menu was to be split to three different TVs; Sativa, Indica, & Hybrid. Luckily their p.o.s., LeafLogix, made this easy to do.
So let's recap the challenges: 
1. Multiple TVs, One seamless design.
2. Display the full Inventory
3. Display client controlled Image & Video advertising
4. Split their Flower Inventory into 3 different menus.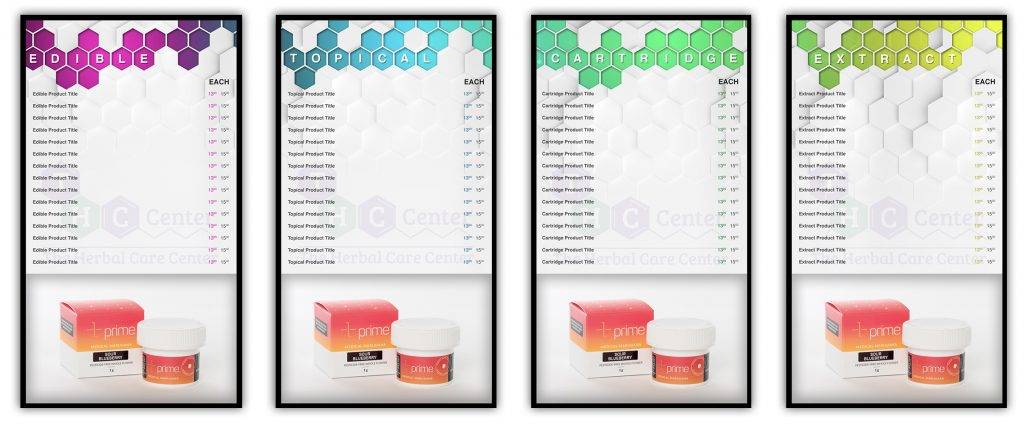 Let's start at the beginning; Multiple TVs with one seamless design. Although this may seem difficult, our system makes it incredibly easy to manage multiple TVs all at once. After combining information with gathered during conversations with The Herbal Care Center, their current logo, and the interior design of their store, we came up with a design that incorporates a single hexagonal design. The color of the hexagons flow into each other as you move across each TV. This creates a cohesiveness between the menus while also color coding the inventory items for easy reference. 
While creating a seamless design is simple, displaying the full inventory of a cannabis dispensary throws up a few more challenges. This is something we usually advise against, bu given the stores size and the number of TVs, it made sense. To ad fuel to the fire The Herbal Care Center needed a place on each menu where they could upload and display images and video advertisements. Divvy Digital does not use any 3rd party advertising. However, our system is designed to allow our clients to sell this ad space or display other graphics should they see fit. Our solution to displaying both the menu items and digital advertisements was to split the menus in a 2/3rds and 1/3rd display. The TVs would be hung in a portrait orientation with the top 2/3rds of the menu showcasing the inventory items. On the bottom 1/3rd we create a pocket. Using our propriety content management system, Generate, the client can easily upload and schedule any images or videos that they need into this area. Our CMS is built as an extremely user friendly, drag-and-drop system. Anyone with almost no technical experience at all can easily use our system.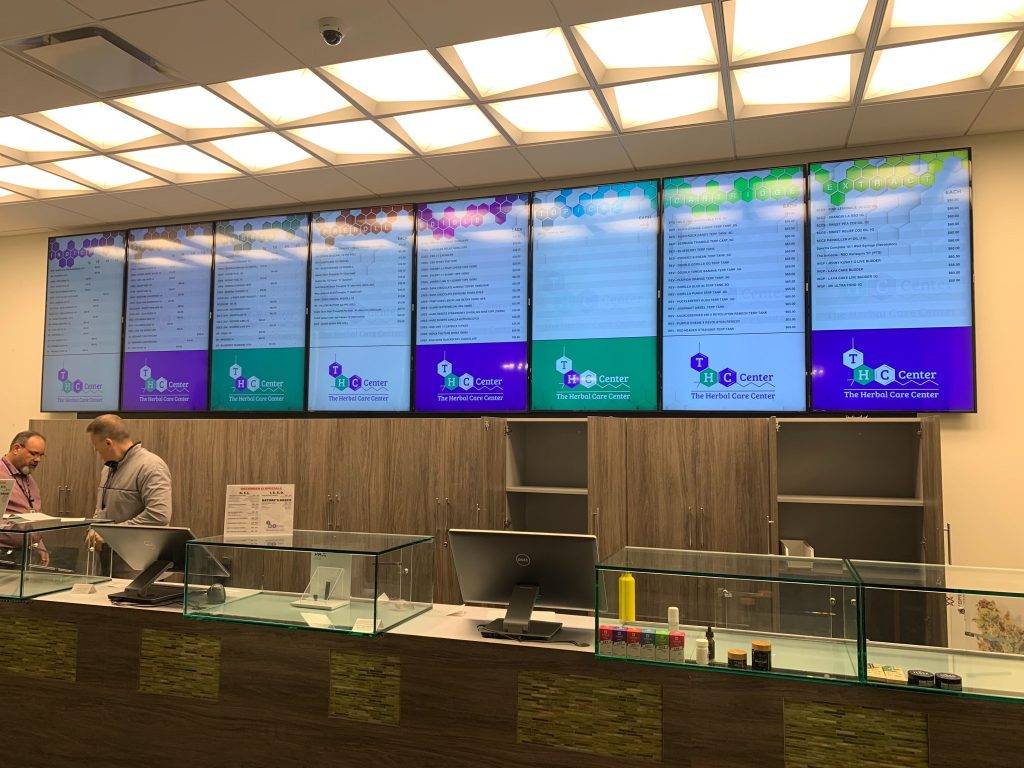 The last main challenge we had to over come was splitting the flower inventory up into three sections for Sativa, Indica, and Hybrid. Over the last year we have worked tirelessly to create and inventory parsing system that allows us full control over you menu display. For more information on that, check out our recent update EVO. The simple bit is this: By working with LeafLogix we are able to tag inventory items with specific categories. These categories can then be split to different TVs or pockets on the same TV.
The Herbal Care Center - A Great Client!
Working closely with The Herbal Care Center in Chicago, IL was a great experience for our team at Divvy Digital. Throughout the process they were incredibly responsive and willing to work with us to build them the custom solution their store desired. As January 1st is just around the corner, and cannabis become recreationally legal in Illinois, we can proudly say that we've put out best foot forward. The Herbal Care Center is ready for the exciting new year. To sign off, I am going to leave you with a quote from a member at The Herbal Care Center. 
"It Looks Amazing, Everyone Loves It. You guys killed it! Thank you!"
– Ryan Gutierrez, The Herbal Care Center
Sign Up For A FREE Digital Menu Board Design Consultation

"Before entering a new industry we are very careful about making sure we have a product and service that meets a true need. What we found through talking directly with many Cannabis Owners is that being able to update their TV Menus instantly without too much headache is what they truly wanted and so this is what we made sure to deliver upon and more. "