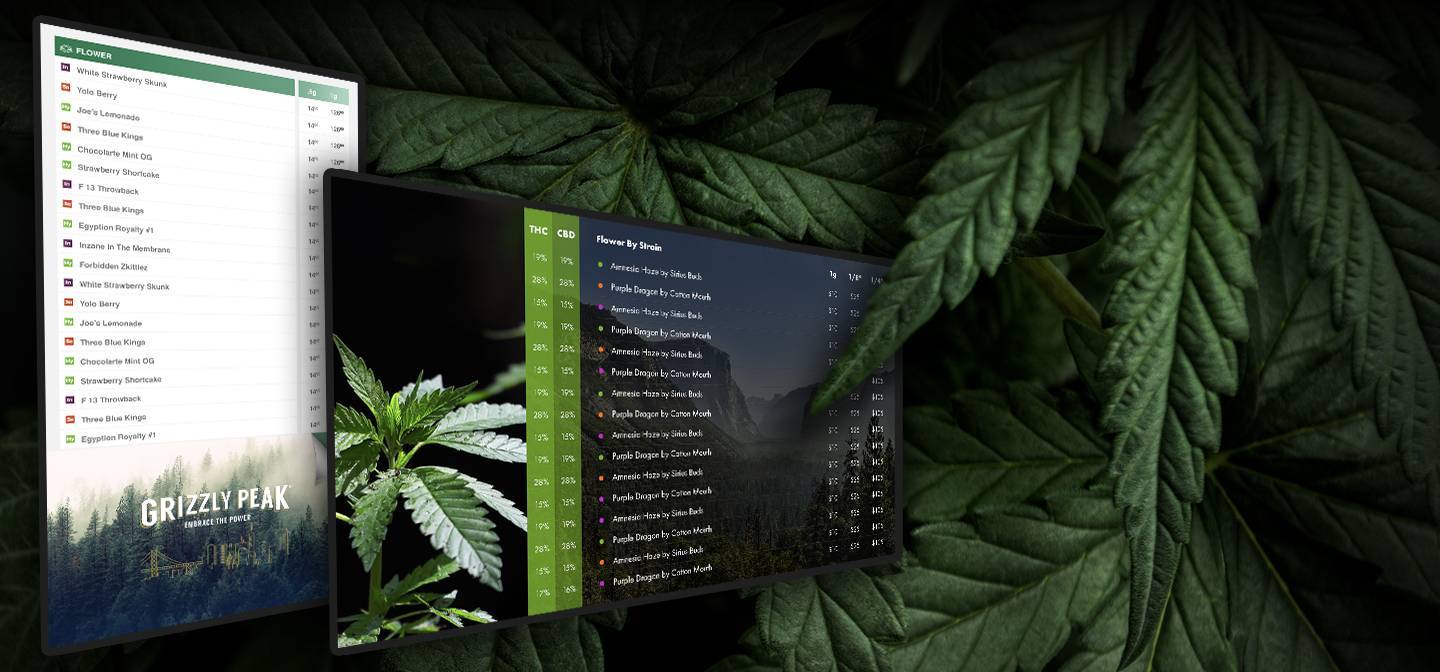 Dispensary TV Menus | Digital Menus For Cannabis Dispensaries
Why Dispensary TV Menus May Be Right For Your Store
If you don't have TV Menus in your dispensary, I'm sure you're wondering what all the fuss is about. You've definitely been to your competitors stores, many of which probably had some time of digital menu board service. While it may be easy to assume that your money could be better spent else where, you may find the evidence suggest the contrary. There are many companies offering digital menus for cannabis dispensaries. Displaying your inventory digitally can easily cut down on customer wait time, free up your employees from mindless data entry, and ultimately increase sales.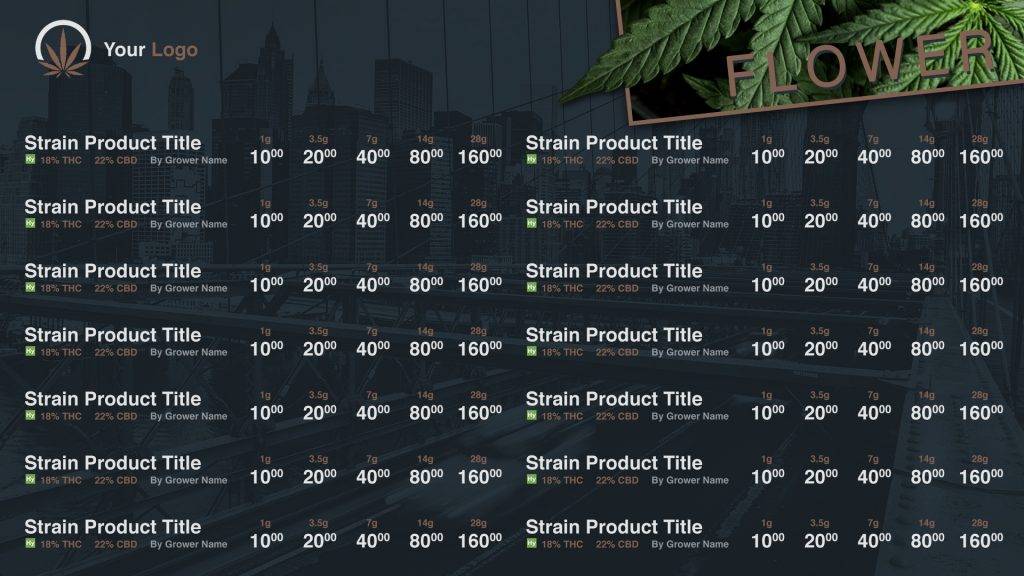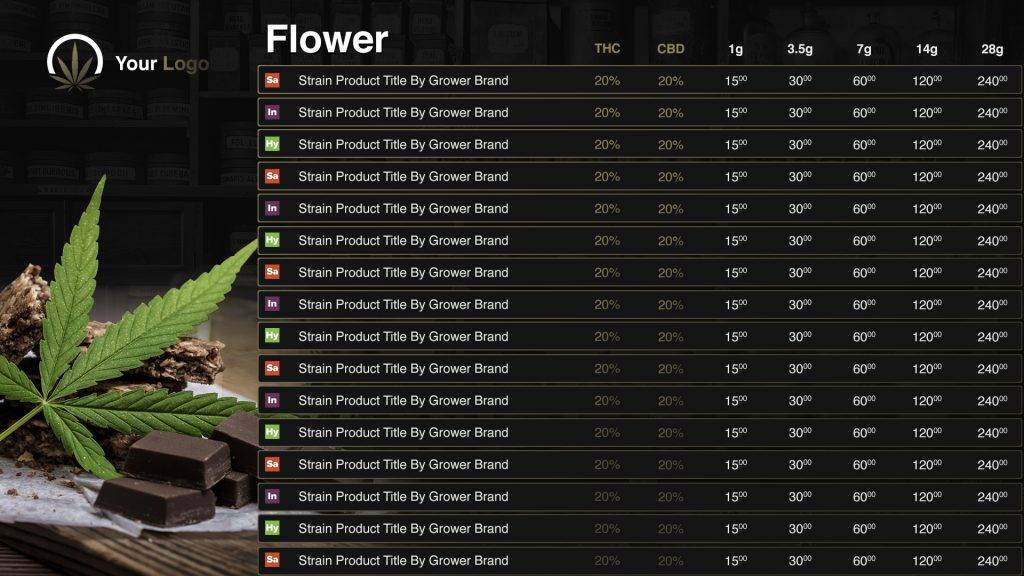 Decrease In Customer Wait Time
A tv that displays your live menu can easily cut down the average wait time for your dispensary customer. While your customers peruse the store, a well designed menu gives them the information they need in the most digestible fashion. Also consider showing more specific content rather than your full menu, like daily specials or upcoming events.
Increased Employee Efficiency
Imagine this scenario. It's 5:30pm, the average work day has just ended. Your dispensary gets inundated with new customers. Of course this is a good thing, but you don't have with enough employees to cover the influx. With a digital menu system, your customers can find and choose what they want before they ever need to speak with a budtender. 
Not only that. No longer will your employees spend endless amounts of time updating your inventory items and printing out paper menus. Our dispensary tv menus integrate seamlessly with your p.o.s. system to offer live and hands-free inventory updates. 
Increased Sales For Your Cannabis Dispensary
With the Divvy Digital TV Menu solution, you can target your audience with specific deals, specials, and offers. Words can say a lot, pictures are with a thousand words, and video can my limitless. Our system allows you to upload and schedule images and video that promote the products you want to sell. Entice your customers with attractive product images and on screen content that you control.
Sign Up For A Free Demo Of Our Dispensary TV Menus
Get More Information On Digital Menus For Cannabis
At Divvy Digital, we've created a digital menu system specifically for cannabis dispensaries. Having been in business for over 12 years, we've road the wave of the cannabis industry from its infancy. Our experience allows us to make sure your menus are are top-notch, 100% compliant, and integrated with the best Cannabis P.O.S. systems in the business. Don't have a P.O.S. system yet? Let us know and we'll help you choose the right one. Start a chat with us, give as a call at (206) 429-7488, or send us an email in the form below.

"Before entering a new industry we are very careful about making sure we have a product and service that meets a true need. What we found through talking directly with many Cannabis Owners is that being able to update their TV Menus instantly without too much headache is what they truly wanted and so this is what we made sure to deliver upon and more. "