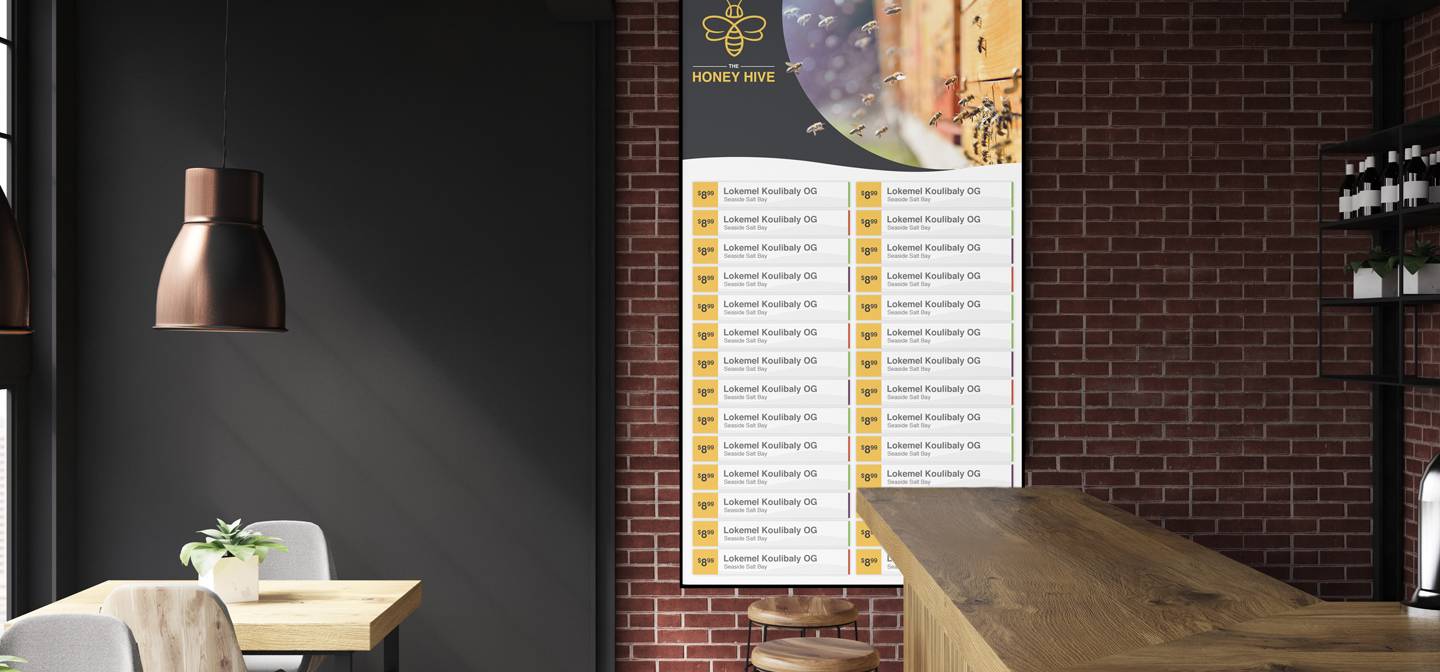 Dispensary Digital Signage
Sign on with the best and most accurate dispensary digital signage. Over the past 15 years Divvy Digital has created a digital signage system specific for use in cannabis dispensaries. Partnering with the top Cannabis specific P.O.S. systems in the world, there's no better software for running your in-store menus. 
Sign Up For A FREE Retail TV Menu Consultation
The Best Dispensary Digital SIgnage
Don't get it twisted. Being in the cannabis industry is much harder than most others. The amount of hoops a dispensary owner must jump through in order to run a successful business is far beyond the scope of your average 7/11 owner. We know that your average digital menu signage won't work for the cannabis industry. By partnering with cannabis specific companies like GreenBits, Leafly, and MJ Freeway, our software will become your partner. We've created a system that works for you!
Divvy Digital Is Dedicated To Cannabis
Integrated with the top Cannabis P.O.S. systems!

Update your menus, live, through you P.O.S. or google sheets.

Display special promotions and sales!

Full, dedicated support with Divvy Digital's Expert team

Over 15 years of dispensary digital signage experience!
Don't Waste Your Time With Main-Stream Signage Software
There's no reason to waste your time with main-stream software. Our dedicate dispensary digital signage is made specifically for the cannabis industry and that will never change. We've all heard the horror stories of menus going dark in the night. The minute some of these competitors learn you're running a cannabis shop, they'll take your menus offline, leaving you scrambling and your customers confused. Don't let that happen to you.
Divvy digital is dedicated to the cannabis industry and our menu system confirms it. Easily update your menu online or from your phone using your favorite p.o.s. system. Not allowed to push your inventory online? No worries, we've got your covered with our google sheet integration. We are here to help you jump through the right hoops and get your dispensary digital signage online fast!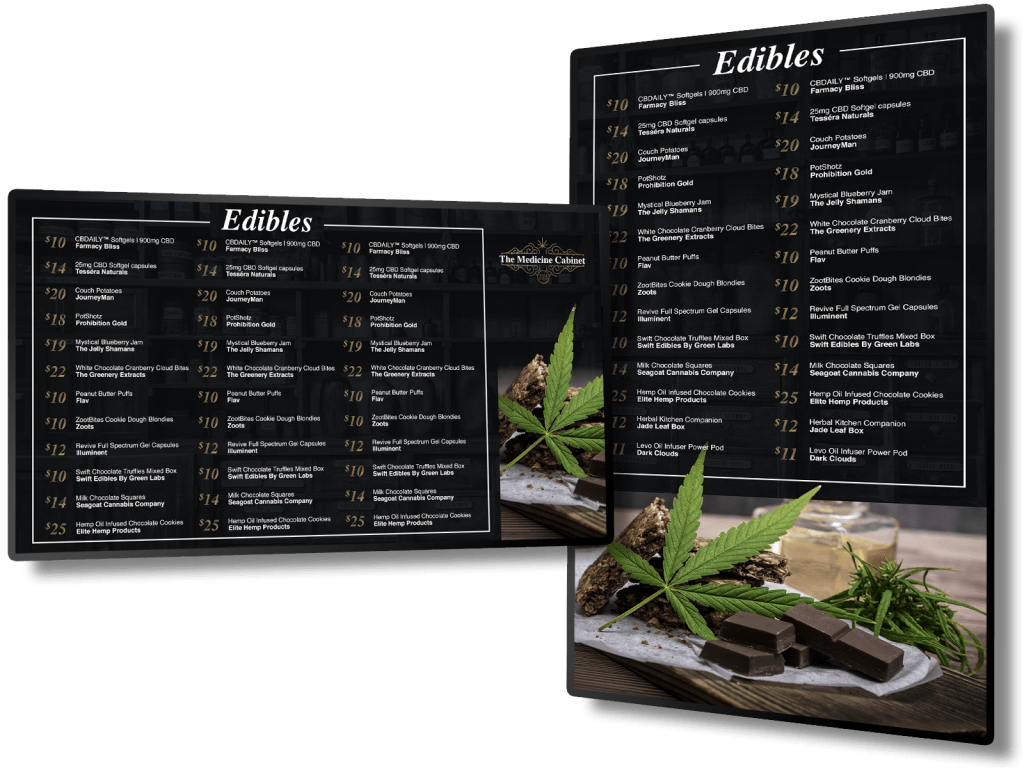 Want More Information About Divvy Digital's dispensary digital signage Service?
Fill out this small form and a representative at Divvy will get in contact with you ASAP!

"Before entering a new industry we are very careful about making sure we have a product and service that meets a true need. What we found through talking directly with many Cannabis Owners is that being able to update their TV Menus instantly without too much headache is what they truly wanted and so this is what we made sure to deliver upon and more. "